About VLS Pilates
"Change happens through movement, and movement heals"  Joseph Pilates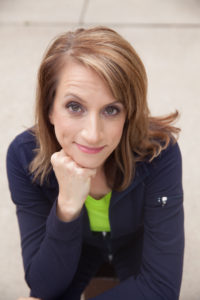 On her 40th birthday, three small lumps were found in her left breast, requiring a mastectomy.  During several years of surgeries and recovery time, Vanessa was practicing Pilates.  Pilates combines strengthening and lengthening, helping to alleviate the side effects of surgery, including muscle weakness, nerve damage, and skin tightness.  Because of the trauma, the left side of her body needed to be strengthened and integrated into purposeful movement again.   Several Pilates shoulder and arm exercises along with stretches supported her body's road to recovery, leading to increased range of movement and balance.  Using Pilates helped relieve stress and invigorate her body.  Pilates not only helped Vanessa's body during recovery; but combined with faith, friends, and family, it also helped her mind and restored confidence and control in her body and life.   Cancer had left her weak and stressed but the physically restorative properties inherent to Pilates aided in the recovery of both mind and body.
Currently
Vanessa thanks God daily for her life and family.  She resides in Wichita, Kansas, with her husband and Nana.  She continues to increase her knowledge and skills as an instructor by taking continuing education classes and training.   Vanessa continues to engage, encourage, and challenge her clients to have flourishing and active lifestyles. Vanessa firmly believes that Pilates enables people to continue doing what they love.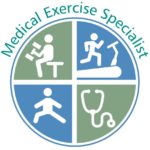 Certifications & Education
Certified Scolio-Pilates® Practitioner, Scolio-Pilates
Medical Exercise Specialist, Medical Exercise Training Institute
Comprehensive Pilates Instructor, Balanced Body
National Pilates Certification, Pilates Method Alliance
Rossiter Level II Coach, Rossiter Systems
Bachelor of Science Degree in Health Science, Wichita State University
Masters of Science Degree in Exercise Science, Concordia University - St. Paul